Weekend Schedule March 2 – 5, 2017
Thursday, March 2
9:00 PM Faegan's "Pre-show Meeting" for the early Thursday night arrivals
Friday, March 3
2:00 – 5:00 PM Friday Conference , Newhouse III, Halmi Room
2:00 – 2:45 PM How To: Create a Successful Aircheck to Land the Gig!
What goes into an aircheck? How long should they be? Do you
include your WJPZ weather breaks? Learn what makes a great
aircheck tape so you can stand apart from the competition and get
the position you want. Panelists: Josh Wolff, Corey Crockett, Alex
Silverman, Steve Donovan, Jeff Kurkjian
2:45-3:30 PM Be a Leaf: Branch out
The path to landing the job you want is rarely straight. Hear stories
of people who embraced unknown opportunities to get where they
are today and how that turne d out for them. Panelists: Marty
Dundics, Dave Peterson, Eric Silverman, Christy Vincent, "Deaf"
Geoff Herbert, Kevin Rich
3:30pm-4:15 PM Question and Answer
Do you have questions? We have answers. Be sure to stick
around for this Q&A session with some of our great Alumni.
They've been there, they've sat where you're sitting – they can
ans wer your questions. Panelists: Alex Silverman, Christy Vincent,
Kevin Rich, Geoff Herbert, Steve Donovan, Josh Wolff
4:15 – 5:00 PM Networking/Reception following Friday Conference (Refreshments provided by NH)
6:30 – 8:00 PM Dinner at Varsity
8:00 – 10:00 PM Faegan's
10:00 PM – Close Late Night at Chuck's (If it's open)
Saturday, March 4
9:30 – 10:00 AM Alumni Association Board of Directors Meeting , Newhouse 1, Rm 101
10:00 – 10:30 AM Breakfas t, Newhouse 1, Rm 101
10:30 – 11:30 AM Annual Alumni Meeting , Newhouse 1, Rm 101
4:00 – 6:00 PM Syracuse vs. Georgia Tech , Carrier Dome
6:00 – 7:00 PM Pre-Banquet Happy Hour , Sheraton Syracuse, 2nd Floor, Comstock Room
7:00 PM – 12 AM WJPZ's 32nd Annual Birthday Banquet , Sheraton Syracuse, 2nd Floor, Comstock Room
12:00 AM After Hours Party , 967 Ackerman Ave.
Sunday, March 5
10:00 AM – 12 PM Breakfast & Goodbyes , Marshall Street – Varsity, Starbucks
1:00 – 7:00 PM WJPZ Hall of Famer Professor Rick Wright on Air , Power 620
1.)    What made you want to join Z89?
I wanted to get into radio since I was a little boy. And be a top 40 DJ like my heroes on MusicRadio77WABC . JPZ sounded like the type of radio station I wanted to work at as opposed to WAER. And when I went to the initial meeting, all of the JPZ Senior Management was very welcoming and had a passion for radio like me.
2.)    What are your favorite and least favorite songs from your time at the station?
I would say Rosanna by Toto is one of my favorites, and really anything I played by Dexys Midnight Runners was garbage
3.) What was your first big break after college?
My first big break actually happened in college when I got hired as part-time DJ at 94 Rock. I then stayed at the station when they changed format to Y94 and eventually I became assistant program director / afternoon drive DJ during my senior year. That made for interesting scheduling!
4.) In 300 years when you're no longer around and everyone's riding around on spaceships and such, what's one thing you hope people say about you or remember you for?
Who says I won't be around in 300 years? I'm headed to the same company that froze Ted Williams. Put both of us down for banquet #332!
5.) What's the WJPZ moment that stands out the most in your mind?
Before we had an FM signal, we were distributed via carrier current and as audio on a cable system's public access channel. One night, the audio feed to both of those distribution channels went out. We all still came in for our shifts, because we wanted to make airchecks!!
6.) If you could go back in time, what's one piece of advice you'd give your college-aged self?
Buy radio stations in 1985 and then sell them in 2005
7.) What's something you'd like current students or recent grads to know about off-air opportunities in the media business?
Audio is exploding due to podcasting; opportunities in video are even more plentiful. There will be a growing need for talent, producers, and salespeople in both mediums.
8.) If you weren't in media, what type of career could you see yourself pursuing? Something in the business of sports.
9.) What do you love about your job and about this industry?
Every day is different, every day is show business, and knowing the station you work for makes a difference in people's lives.
Greetings Broadcasters!
The smell of Dinosaur BBQ, the sound of snow crunching as you walk down M Street, the laughter of friends, and the hits playing on Z89!  That's part of the experience of Banquet Weekend!  I'm sure you share my enthusiasm for April 1-3, 2016.  Before we convene in Syracuse to catch up with old friends and make new ones, induct our next WJPZ Hall of Fame Class, listen to a funny monologue from Steve Donovan, award another Lock Scholarship, hear Dr. Wright's captivating and (financially) rewarding account of WJPZ's history, be inspired by a fabulous keynote address from Erica Farber, and have an all-around fantastic weekend, I'd like to share some news from the WJPZ AlumniAssociation Board of Directors.
In addition to preparing for a memorable Banquet and Friday Conference, and getting ready to unveil a new alumni association web site, the Board has been hard at work making plans for the 2016-17 term.  Part of that planning includes setting up our Board structure and officers for the following year. We've been fortunate to attract new board members, while retaining many long-serving members, too.  The natural evolution of the board means, however, two board members are stepping down.
Please join me in thanking TJ Basalla ('06) and Jeff Kaczmarczyk ('06) for their tireless work, humor, insight, and perspective to elevate our Association. Their contributions have been numerous, but more importantly to me, they've become even better friends through their service.  They will be missed!
I'd also like to announce that I'm stepping down as President.  It's been a privilege and an honor to serve.  I've especially enjoyed getting to know alumni, working with our board, and interacting with, teaching, and learning from the students. I'm incredibly excited about our progress and some initiatives to come.  I can't thank you enough for this experience.  We're so fortunate to have a strong group who has such passion for our Association. I'd also like to offer a special word of thanks to the many alumni whose support, feedback, and guidance has been invaluable over the years.
On February 29, the Board met to elect our slate of officers for 2016-17. I'm elated to announce that Kevin Rich ('07) will once again serve as theAssociation's Treasurer/CFO and Dena Giacobbe ('99) will lead our organization as President/CEO. I'm delighted to have been elected to continue serving on the board as its Secretary/COO.


I know with Dena at the helm, she will take our Association to new levels.  Her wit, perspective, and no nonsense style will lead us well.  Dena is extraordinarily passionate about giving back to the station and her experience in education and recruiting will serve students and alumnialike.  Please be sure to congratulate her Banquet weekend.
Thank you once again for your support in helping to make the WJPZ AlumniAssociation the most active college radio station alumni group anywhere in the country. We truly are one-of-a-kind, and I can't wait to see you in Syracuse.
All the best,
Josh Wolff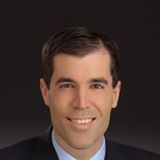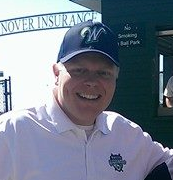 WJPZ made my life better…mostly because I met Marty D.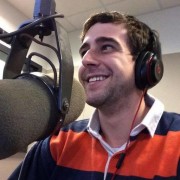 WJPZ gave me the skills and connections to work in media.