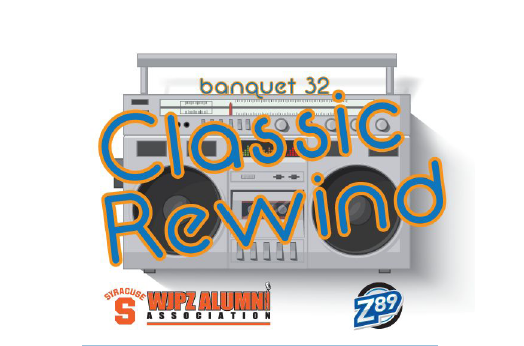 Weekend Schedule March 2 – 5, 2017
Thursday, March 2
9:00 PM Faegan's "Pre-show Meeting" for the early Thursday night arrivals
Friday, March 3
2:00 – 5:00 PM Friday Conference , Newhouse III, Halmi Room
2:00 – 2:45 PM How To: Create a Successful Aircheck to Land the Gig!
What goes into an aircheck? How long should they be? Do you
include your WJPZ weather breaks? Learn what makes a great
aircheck tape so you can stand apart from the competition and get
the position you want. Panelists: Josh Wolff, Corey Crockett, Alex
Silverman, Steve Donovan, Jeff Kurkjian
2:45-3:30 PM Be a Leaf: Branch out
The path to landing the job you want is rarely straight. Hear stories
of people who embraced unknown opportunities to get where they
are today and how that turne d out for them. Panelists: Marty
Dundics, Dave Peterson, Eric Silverman, Christy Vincent, "Deaf"
Geoff Herbert, Kevin Rich
3:30pm-4:15 PM Question and Answer
Do you have questions? We have answers. Be sure to stick
around for this Q&A session with some of our great Alumni.
They've been there, they've sat where you're sitting – they can
ans wer your questions. Panelists: Alex Silverman, Christy Vincent,
Kevin Rich, Geoff Herbert, Steve Donovan, Josh Wolff
4:15 – 5:00 PM Networking/Reception following Friday Conference (Refreshments provided by NH)
6:30 – 8:00 PM Dinner at Varsity
8:00 – 10:00 PM Faegan's
10:00 PM – Close Late Night at Chuck's (If it's open)
Saturday, March 4
9:30 – 10:00 AM Alumni Association Board of Directors Meeting , Newhouse 1, Rm 101
10:00 – 10:30 AM Breakfas t, Newhouse 1, Rm 101
10:30 – 11:30 AM Annual Alumni Meeting , Newhouse 1, Rm 101
4:00 – 6:00 PM Syracuse vs. Georgia Tech , Carrier Dome
6:00 – 7:00 PM Pre-Banquet Happy Hour , Sheraton Syracuse, 2nd Floor, Comstock Room
7:00 PM – 12 AM WJPZ's 32nd Annual Birthday Banquet , Sheraton Syracuse, 2nd Floor, Comstock Room
12:00 AM After Hours Party , 967 Ackerman Ave.
Sunday, March 5
10:00 AM – 12 PM Breakfast & Goodbyes , Marshall Street – Varsity, Starbucks
1:00 – 7:00 PM WJPZ Hall of Famer Professor Rick Wright on Air , Power 620